Making I-SPARX Fly in Nunavut: our new CIHR-funded Nunavut-based youth mental health project.
I-SPARX is a collaboration between our lab, 6 Nunavut communities and Nunavut-based agencies: the Nunavut Research Institute, the ᐃᖃᓇᐃᔭᖅᑎᓕᒪᓂᒃ/ᐱᓕᕆᔨᓕᒪᓂᒃ ᐊᐅᓚᑦᑎᔨᖓ Embrace Life Council, Nunabox and Pinnguaq Association.
---

Centro Interuniversitario per la Riccerca sulla Genesi e sullo Sviluppo delle Motvazzioni
Prosociali e Antisociali (CIRMPA) at La Sapienza University of Rome, Italy

Prof. Emma Baumgartner
Director of Il Dipartimento di Psicologia dei Processi di Sviluppo e Socializzazione (the Department of developmental and Social Psychology) at La Sapienza University, Rome, Italy (Cross-cultural focus on the MAP project).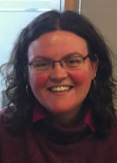 Gina Riccio was a visiting student from the lab of Prof. Emma Baumgartner at Sapienza University in Rome. Gina's area of research is the study of psycho-social risk factors in Italian born and immigrant adolescent mothers, and mothers with HIV. Gina is collaborating with members of our lab on papers and conference presentations pertaining to the Teen Moms and the MAP initiatives.
---
Past Partnerships:

Aisling Discoveries Child and Family Centre Clinical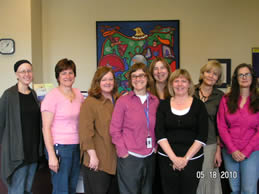 Our Lab enjoyed the privilege of a clinical and research partnership with an infant mental health team. Located at Aisling Discoveries Child and Family Centre, a publicly funded children's mental health center in Toronto (Scarborough), the Infant-Child Treatment Team (ICT) offered prevention, early intervention, community consultation and treatment programs, including family, group and parent-child interaction counseling, for infants, preschoolers (from birth to age six) and their families. The latter came from diverse, multicultural backgrounds, and presented with a significant array of concerns, needs and risk factors. For example, 38% of this community's residents reported a mother tongue other than English and 58% were first-generation Canadians. 50% belonged to a visible minority group, and 24% of all families in this area were headed by a single-parent. More than 40% of adults reported having less than a high school education and 24% of families were subsisting below the poverty line; over 40% declared incomes of less than 40,000. Families contacted the agency with concerns about difficulties in relationships, social skills, feeding and sleeping, emotion dysregulation, separation, exposure to potentially traumatic events, and behaviour at home, childcare and/or school.
ICT was multidisciplinary and included staff from the fields of social work, child and youth work, early childhood education, and psychology, with consultation from speech and language and psychiatry. The clinicians were very experienced and highly motivated to integrate research into their practice. The lab included graduate and undergraduate psychology students who demonstrated commitment to integrated community practice and knowledge translation.
This partnership, in designing ecologically valid investigations, intended to facilitate bilateral knowledge exchange and multidisciplinary collaboration. That is, the partnership endeavoured to train practitioner-scientists by making clinicians research savvy and producing researchers that were grounded in practice. It was the partnership's ambition to make unique and significant contributions to the fields of infant and children's mental health that could be transferred to other settings.
---
Dr. Rick Holigrocki's lab at the University of Indianapolis, IN.
---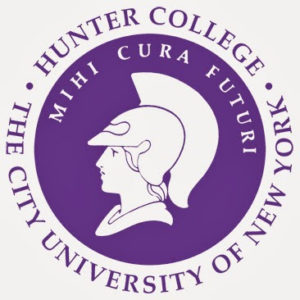 Dr. Kenny Kwong, Hunter College, the CUNY, New York, NY.
---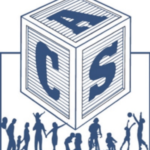 Algoma Children's Aid Society, Nog-da-win-da-min Family and Community Services, Garden River Rerserve and Algoam Child and Family Services