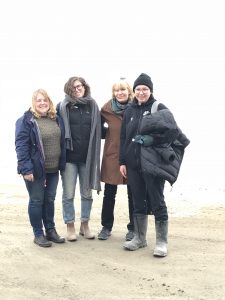 Our research focuses on the well being and optimal development of infants, children, youth and their parents. We study attachment and parenting practices in diverse cultural contexts, including migration, and Indigenous/rural, as well as digital cultures. We are interested in prevention and interventions that optimize mental health in all youth. Our investigations address the prevention of relationship ruptures in families, and child-centred treatment of disorders such as anxiety and depression. We value our relationships with Toronto-area child mental health centres, which facilitate an ongoing evaluation of knowledge exchange activities, as they pertain to evidence-based practice in community clinical settings. We belong to the Faculty of Health's LaMarsh Centre for Child and Youth Research, and benefit from exceptional research resources.
All of our activities are anchored in a strong belief in young people's rights, social justice, and the important role of the social determinants of health and mental health.
We are excited to announce our new CIHR-funded Nunavut-based youth mental health project: Making I-SPARX Fly in Nunavut is a collaboration between our lab, 6 Nunavut communities and Nunavut-based agencies: the Nunavut Research Institute, the ᐃᖃᓇᐃᔭᖅᑎᓕᒪᓂᒃ/ᐱᓕᕆᔨᓕᒪᓂᒃ ᐊᐅᓚᑦᑎᔨᖓ Embrace Life Council, the ᖃᐅᔨᒋᐊᕐᑏᑦ Qaujigiartiit Health Research Centre and Pinnguaq Association.